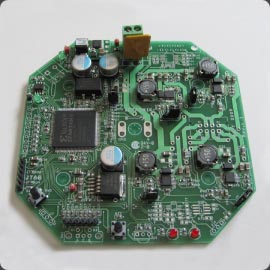 FPGA Board with RS232, DAC and
4 PWM outputs for LED RGBW.
Board with 20 high power LEDs mounted on aluminum PCB.
Processor board with SD card, Ethernet, RS232, etc.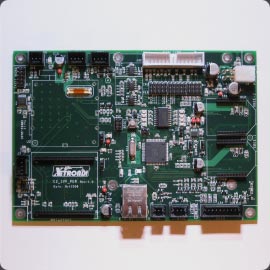 Microcontroller board with RF communication, Ethernet, I2C,
IO, etc.
Board for RF remote control with RTC et 7 segments displays.
Dimmable LED Board with integrated driver.
Home | About us | Services | Partners | Projects | Contact us
© 2011 Xetronik inc. All rights reserved.
Web Site Design :